Visiting Belarus without visas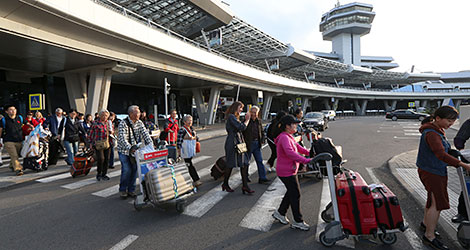 Citizens of many countries, who generally need a visa to visit Belarus, have an opportunity to enter the country under a simplified procedure today. Such trips have become possible thanks to the recently introduced visa-free travel regulations in Belarus.
COVID-19: Belarus Travel Advice
The Republic of Belarus has not closed its borders. Although the entry is allowed, the government and the Healthcare Ministry endorsed certain measures to prevent the import and spread of the coronavirus infection. In this regard, please be ready for increased attention and control and keep in mind that you will have to self-isolate if you arrive from the countries where COVID-19 cases were reported. The complete list of such countries is available on the official website of the Healthcare Ministry. 
At the same time, the self-isolation requirement does not extend to foreign nationals returning home in transit via Belarus. Exemptions are also made for people who need to travel a lot for work.
More details are available here:
Belarus' government outlines measures to curb coronavirus
Belarus sets self-isolation rules
Thirty-day visa-free travel to Belarus
Citizens of dozens of countries can take advantage of the 30-day visa-free travel to Belarus (to see the full list of countries, please click here).
Foreign nationals may visit any place in Belarus within 30 days of their visa-free stay. However, they must arrive and leave the country only through Minsk National Airport. The visa-free entry rules do not extend to any other international border checkpoints or airports of the country.
Belarus' visa-free travel rules for foreign visitors do not apply to people flying to Belarus from or to Russia (these flights are considered internal and are not subject to border control).
Visa-free entry does not apply to foreigners coming to Belarus to work, do business, or study, if the period of activity exceeds 30 days.
To enter Belarus for 30 days visa-free foreign nationals must have the following documents:
a valid passport or another substituting document for traveling abroad;

financial means (at least two base amounts* denominated in dollars or Belarusian rubles for each day of stay, or 50 base amounts if the period of stay is 30 days);
*since 1 January 2022 one base amount is Br27

medical travel insurance valid across Belarus with a minimum medical coverage of  €10,000;

Citizens of Vietnam, Haiti, Gambia, India, Lebanon, Namibia, Samoa must also have a valid multi-visa to the EU states or the Schengen Area with a stamp confirming the entry to their territory and plane tickets confirming the departure from Minsk National Airport within 30 days after the date of the entry.
Attention! 30-day visa-free stay in Belarus starts on the date the passport is stamped. If you arrive late in the evening and go through customs clearance before 24.00, this will be considered your first day of the visa-free stay.
Foreign citizens who plan to spend more than five business days in Belarus must register with the police indicating the address they are staying. If foreign visitors stay in a hotel, hostel, health resort or another facility of collective accommodation, the management of the above-mentioned facilities shall be responsible for the registration with the police.
Since 2 January 2022 foreign nationals and stateless persons who are temporarily staying in Belarus will be able to get registered on the website portal.gov.by without having to visit a local police office. This service is free of charge and will be available to foreigners who arrived in Belarus through checkpoints on the Belarusian border.  To find out the details, please, click here.
Belarusian Internal Affairs Ministry explains online registration for foreigners
Fifteen-day visa-free access to Grodno-Brest tourist zone
Citizens of a number of countries can visit the Grodno-Brest tourist zone visa-free for 15 days. Foreign visitors can enter this zone through two regional airports and crossing points on the land border (with Lithuania and Poland). This tourism and recreation zone includes popular attractions and biggest cities in the western part of the country, including:
in Brest Region – the city of Brest, Brest District, Zhabinka District, Kamenets District and Pruzhany District;

in Grodno Region – the city of Grodno, Grodno District, Berestovitsa District, Volkovysk District, Voronovo District, Lida District, Svisloch District and Shchuchin District.
In line with the president's decree, the 15-day visa-free option is available to citizens of more than 70 countries, including Latvia's non-citizens and Estonia's stateless persons.
The rules of entry as part of the 15-day visa-free program are different from the 30-day visa-free option available to travelers arriving in Minsk by air.
To be able to visit the visa-free zone, a foreign national must present the following documents:
Valid passport or an equivalent identity document;

Travel medical insurance with the minimum coverage of €10,000. The travel insurance must be valid in Belarus;

Migration card (issued upon arrival);

Document allowing foreign nationals (individuals or groups of tourists) to visit the Tourism and Recreation Zone Brest-Grodno. It can be obtained while purchasing a tour from a certified tour operator that has the right to organize visa-free travels to Belarus. This means that a tourist needs to approach an official travel agency beforehand (not later than 48 hours before the trip), make a travel plan, pay for the chosen services (be it an individual plan or an all-inclusive tour), and pick up the document that will be subsequently presented at a checkpoint.
To learn more about the visa-free program and travel agencies, please click the links below:
Tourists can enter the visa-free zone in Belarus via 14 international border checkpoints.
automobile checkpoints Brest (Terespol), Bruzgi (Kuznica Bialostocka), Domachevo (Slawatycze), Benyakoni (Salcininkai), Peschatka (Polowce), Privalka (Raigardas);

small border trafic checkpoint Pererov (Bialowieza), Lesnaya (Rudawka), Privalka (Szandubra);

railway border checkpoint Brest (Terespol), Grodno (Kuznica Bialostocka);

Brest Airport border checkpoint, Grodno Airport border checkpoint.
NOTE! Foreign visitors who enter the visa-free travel zone must register with the local police department within five days. As a rule, hotels, farm tourism estates, and health resorts where tourists stay take care of that. Self-employed businessmen who rent apartments to foreigners do that, too.
Foreign visitors are required to have funds equivalent to at least two base amounts* per day of stay.
*The base amount stands at Br27 as of 1 January 2022
There are no checkpoints or any fences at the border of the visa-free travel zone inside Belarus, just signboards. Visitors are forbidden to break the rules of stay as part of the 15-day visa-free travel program and go outside the visa-free zone. Otherwise, violators will be punished in line with Belarusian laws (a warning, a fine, deportation).
Note! When visiting Belarus as part of an organized group, tourists can go beyond the visa-free zone and visit other areas of Brest Oblast and Grodno Oblast, but only if it is part of the planned tour route.
Visit Belarus – my impressions
I didn't have much expectations before I went to visit Belarus. Actually I had no expectations at all! Even if it's a neighbour country of Poland and it takes only few hours to get there we don't know all that much about it – all news that reach us are mostly on political level only. I didn't have any image of Belarus in my head, didn't read much before trip, had no idea about things to do in Minsk and, like it often is in such cases, the place just blown me away and this very trip turned out to be among my top 3!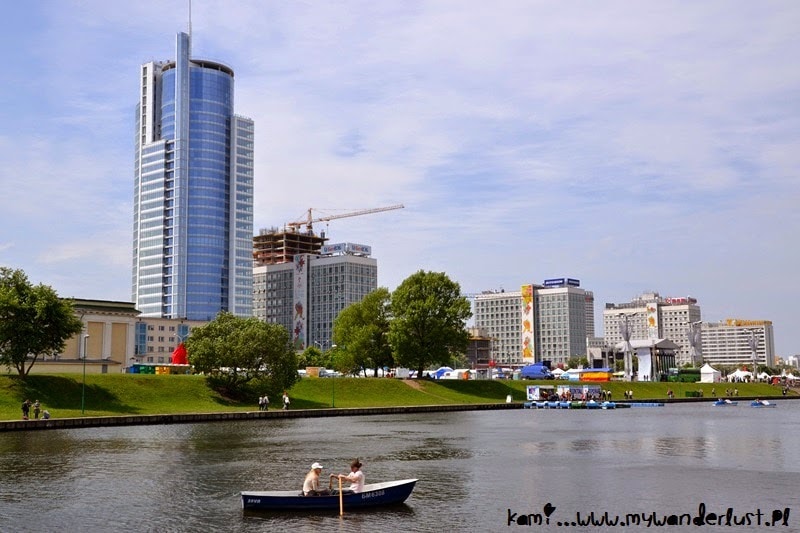 How I had a chance to visit Belarus
In May 2022 Belarus hosted Hockey World Championships and everyone who had a ticket for any game could visit Belarus visa-free (the cheapest ticket was 10$!). Normally getting a visa can be pretty difficult and time-consuming with all the invitations, reservations and insurance. So when the opportunity like this occurred lots of Polish people, me and my friends included, used this chance to go to our neighbor country. Actually Poland was the 3rd country when it comes to the number of sold tickets – but we are terrible at hockey and didn't play in the championships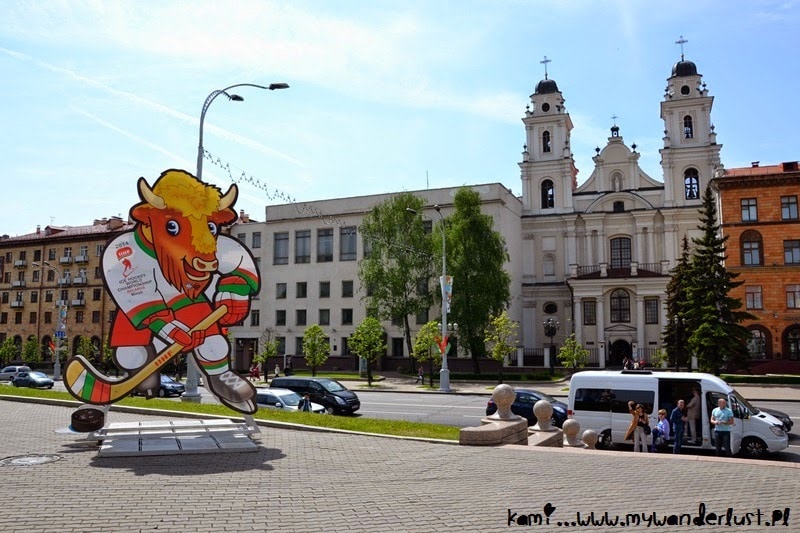 I'm very well aware that what I had seen might not be a real Belarus, it was probably polished in a way for the championships so foreign visitors could see how amazing and wealth the place is. But still I could have a proper look at the country and experience it in a way, talk to local people, try the food, observe the place and just enjoy it.
Belarus is so clean!
First of all Belarus is crazy clean! I've heard about that before but what I've seen just exceeded my expectations! Neither in pretty Grodno nor in Minsk I have seen a single paper kicking around, there were no illegal posters randomly stuck to the walls. The streets, squares and parks were extremely tidy and clean, the same goes for public buildings. I had no problems with sitting on the floor at the train station in Grodno as it looked like it was just cleaned (and it probably was). The same goes for public toilets, even if they were mostly squat they were very clean and not gross at all! But cities aren't the only clean places in Belarus – so was the countryside! I traveled by day train from Minsk to Brest and every village and city we passed looked that neat too!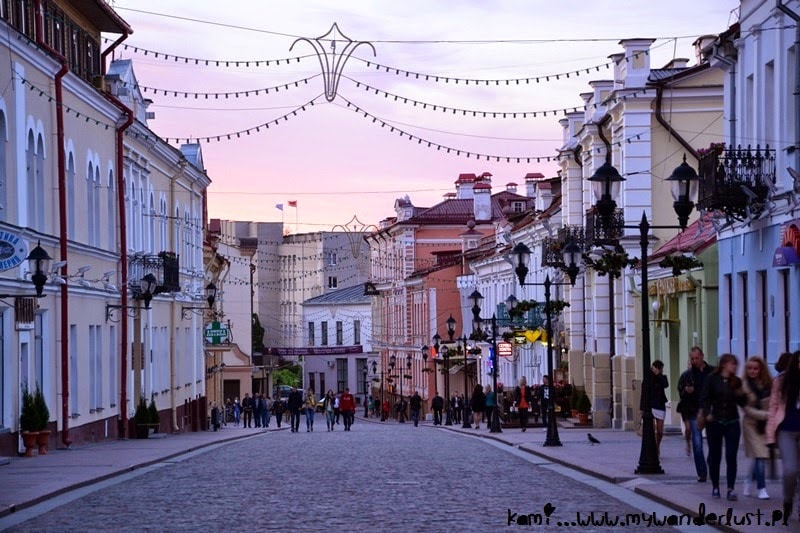 Visit Belarus – country of millionaires
It's so easy to be a millionaire in Belarus! Their currency, Belorussian Ruble, has a lot of zeros – for example 10$ = 100.000BYR. Everyone was constantly confused with money, we felt we are so rich but as it quickly turned out we weren't. Before every payment we were counting and counting and still couldn't find the right amount of money. To make everything more complicated there're no coins in Belarus and the lowest bill was 50 BYR. In a grocery shop in Grodno a cashier felt sorry for my friend and so she organized her whole pocket! The other friend had to deal with the anger of toilet lady when she paid 250BYR instead of 2500BYR. But then on our first night out in Minsk we got a bill for over 1.000.000BYR (for 10 people), that was really exciting. Well, usually you first need to earn the first million, we just spent it!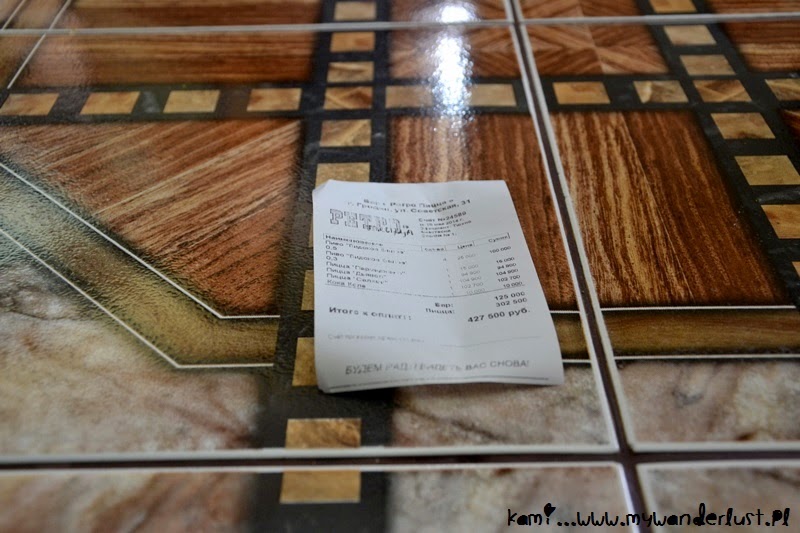 Belarus is safe!
I also felt extremely safe in Belarus! We took a night train from Grodno to Minsk in the cheapest class (~20PLN / 7$ / 5€ for the ticket) and even if there were no compartments, just beds on one side of the carriage and corridor on the other, it was a very smooth ride and I slept like a baby. The fact that each carriage was looked after (in ours there was a young yet kind of scary girl) definitely helped! The train we took from Minsk to Brest was constantly watched by the police too – two guys were walking around every half an hour or so. Cities were totally fine too! In the evening they were really empty and looked kind of spooky but still safe. I walked quite much around Minsk at night and even if there were not many people around I felt really good. That's something I don't think I would do in many other cities yet in Belarus I had no problems with late night walks. Actually I don't think I've ever heard from fellow travelers of any safety accident there!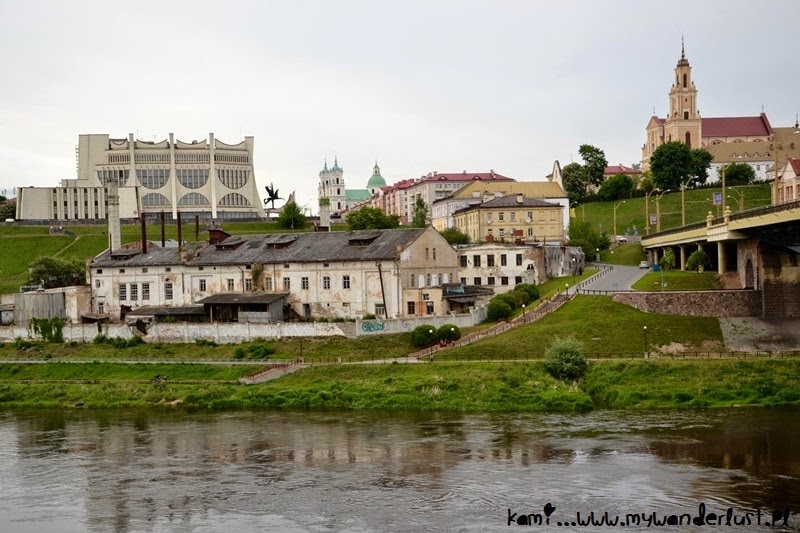 Visit Belarus to enjoy the nightlife in Minsk
Minsk had a surprisingly good night life! Thanks to a fellow travel blogger and a friend of mine Megan, who joined me and my friends on this trip, we ended up in a great small pub called Hany Bany. When we came there on the first night it was already almost full but very soon the tables were rearranged, other guests changed their seats so we could all squeeze in. It took maybe one beer for the whole pub to integrate, everyone was talking to everyone and it was one of the best nights out ever! At some point I was sure that soon someone will start dancing on the tables! Officially the place was opened until 11pm but I think we left around 3am or so! We came back on the next evening too, this time there were even more of us (one of my friends randomly meet his friends on the street) and again we had a great evening, from the very beginning we were welcomed like old friends! It was more of a hidden, alternative place, so was the clientele – definitely not a place I'd expect to find in Minsk and definitely one of my finest memories of Belarus!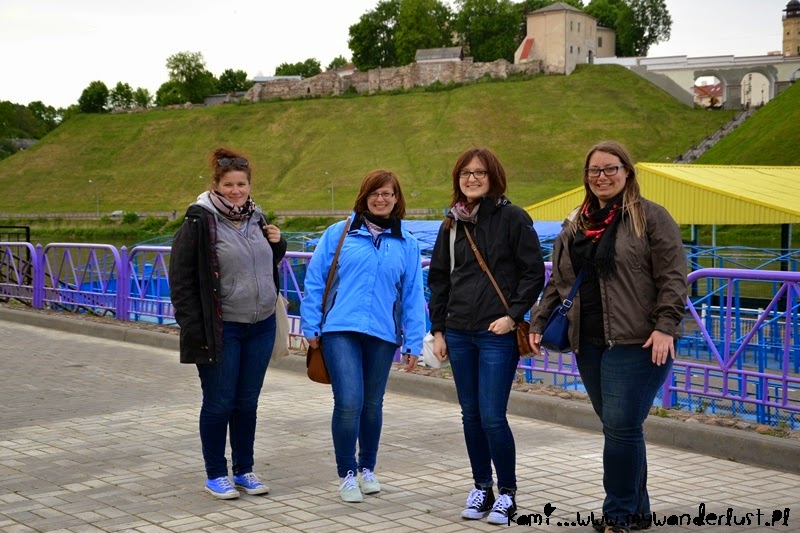 Hospitable people of Belarus
When it comes to people I was sure most of them will be reserved, strict and focus on work, not wanting to interact and minding their own business. But it wasn't really like that! I always heard that when crossing the border, especially in the post-Soviet countries, you need to be calm and serious as it's easy to get in trouble even if just for a smile. So I was behaving at my best manner but already there people were really friendly and chatty, one of the border guards told me all the places we should see in Grodno, regretting we're not staying there longer. And it was just the beginning! A lot of the people we had to deal with were super friendly and curious, chatting with us right away. On top of that there were our nights out in Minsk that were all about hanging out and befriending with locals! Of course we also encountered grumpy people, also young ones (that was kind of disturbing) but they were the minority. Oh, and knowing basic Russian definitely helped here, traveling around only with English would be difficult I'm afraid…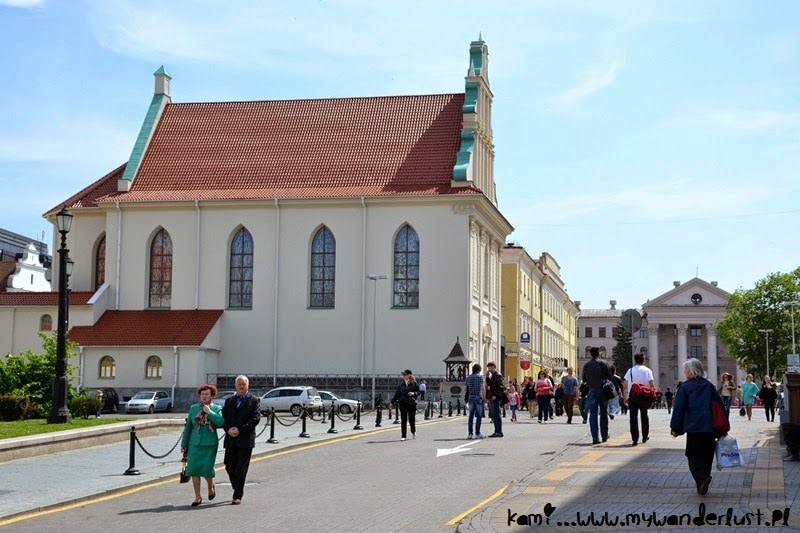 Food in Belarus
Then there was the food which was pretty disappointing. I had no expectations here, except of potatoes, potatoes and maybe some more potatoes and I was actually right. There were some good pancakes too, with both sweet and salty fillings, but that's about it. I can't say the food was awful because it wasn't, it was just ok but kind of bland, I didn't fall head over heels for it. The beer however is a different story! One of the best wheat beers I've ever had, Lidskae Biloe, was there! Cold and served with a slice of lemon was a pure heaven! But don't ask me how many of these I had when in Belarus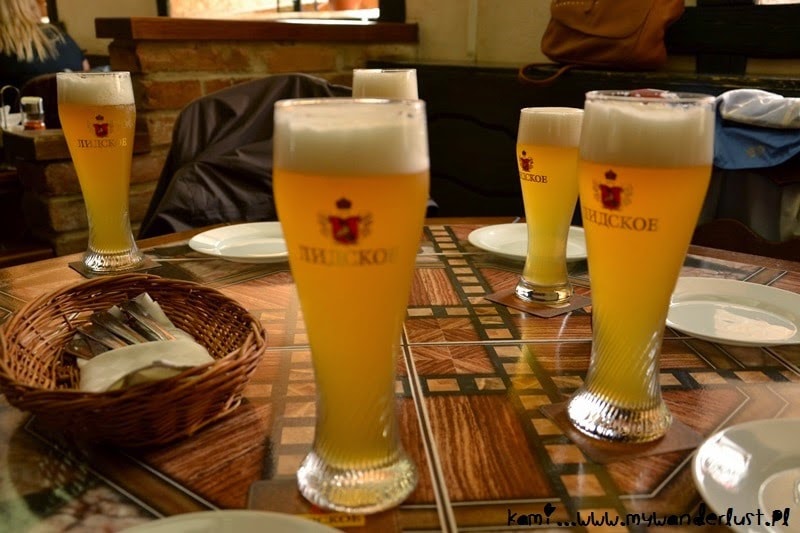 Prices in Belarus
When it comes to prices Belarus, unlike other post-Soviet countries I've visited, wasn't all that cheap. The regular lunch in Lido, probably the cheapest and most popular bistro-alike restaurant, was usually around 100.000 BYR (vegetables were crazy expensive!), the beer was around 25.000 BYR. Prices in shops weren't very decent too. I think Belarus was actually slightly more expensive than Poland. The only cheap thing was transport, like the night train from Grodno to Minsk for around 60.000BYR or the day train from Minsk to Brest (around 350kms) for 35.000 BYR (though it wasn't the most comfortable journey ever), one public transport ride in Minsk was 4.000BYR.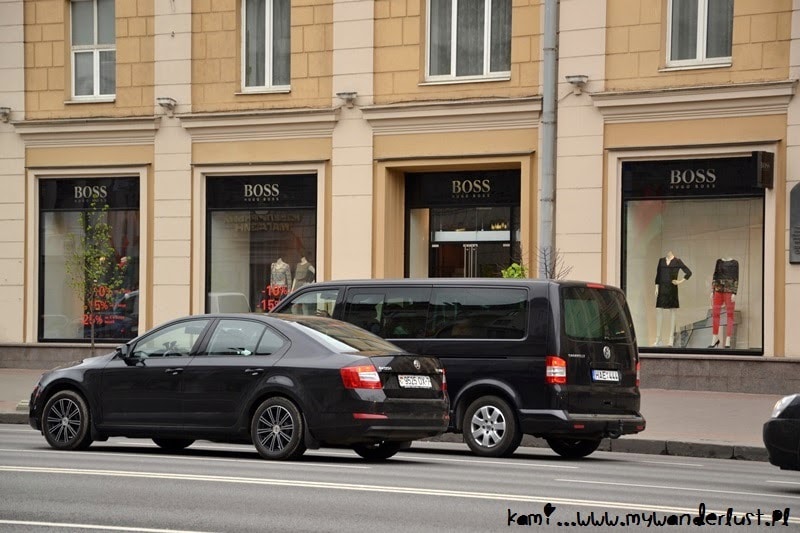 Sorry to interupt but would you like to be the first one to read my posts (mostly) from off the path places in Eastern Europe, the Balkans and Middle East? Then sign up to my newsletter! I promise no spam, just new posts landing directly in your mailbox. Simply click on the picture below! Thanks!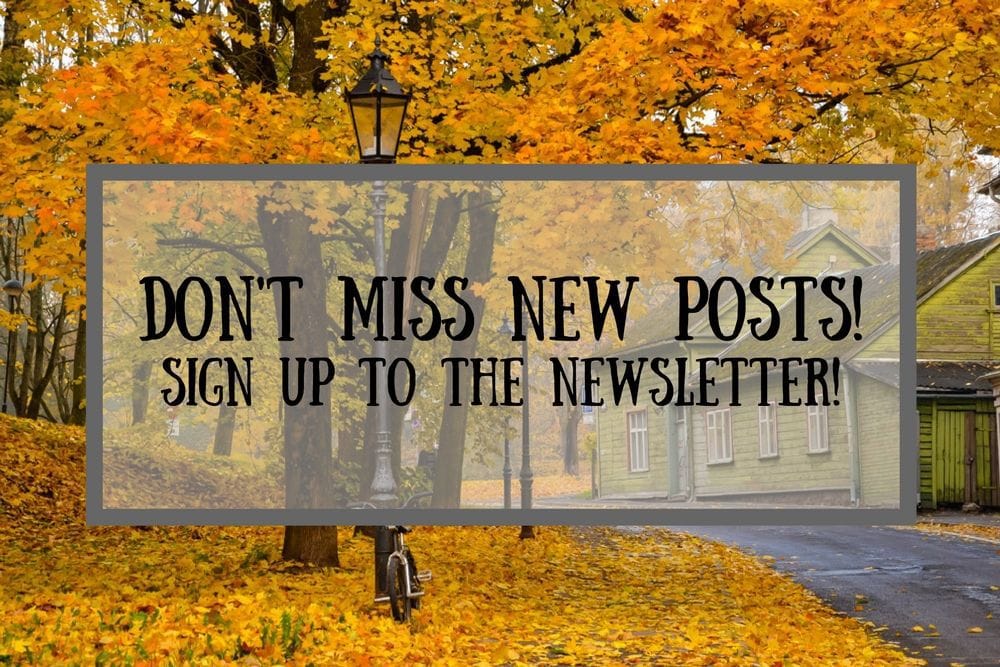 Modern Belarus
I expected Belarus to be a remote, undeveloped country that looks much like Poland 20 or so years ago. I was so wrong. The buildings in the capital are a great example of Soviet architecture, true, but there are lots of modern places too! Some of the best known fashion label shops can be found on the main street in Minsk, young people use iPhones and Belarus is just a normal country like any other, only with the crappy politics. I just wish it was much easier to travel there as I wouldn't mind going back, experiencing it some more and get to know it better. The country surprised me big time, but in a positive way and I wish for myself, for you and for people there that eventually we will all be able to travel freely around!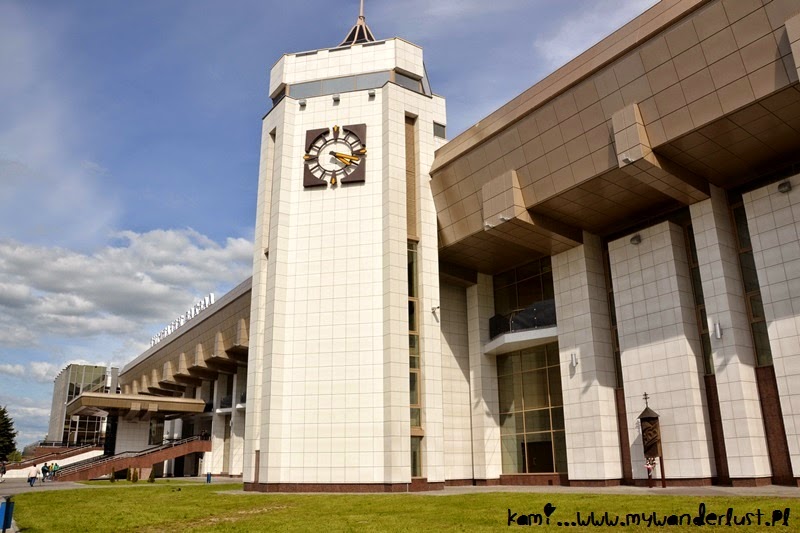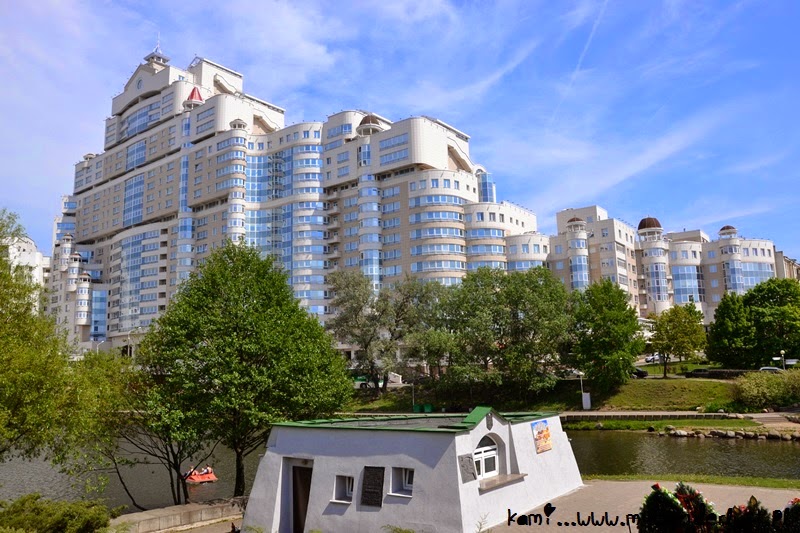 How do you imagine Belarus? Would you like to visit Belarus?
Are you planning a trip to Eastern Europe? Do you like that region as much as I do? I've created a Facebook group where you can look for advise or inspiration and share your travel stories and pictures from Eastern Europe and beyond. Join now!
If you think of visiting Belarus or just want to read more about the country take a look what else I wrote about it:
Minsk – a perfect Soviet city
Grodno in pictures
If you're looking for articles about any place in particular this map with posts might be useful for you. Or just take a look at the "destinations" page.
LIKED IT? PIN THIS POST!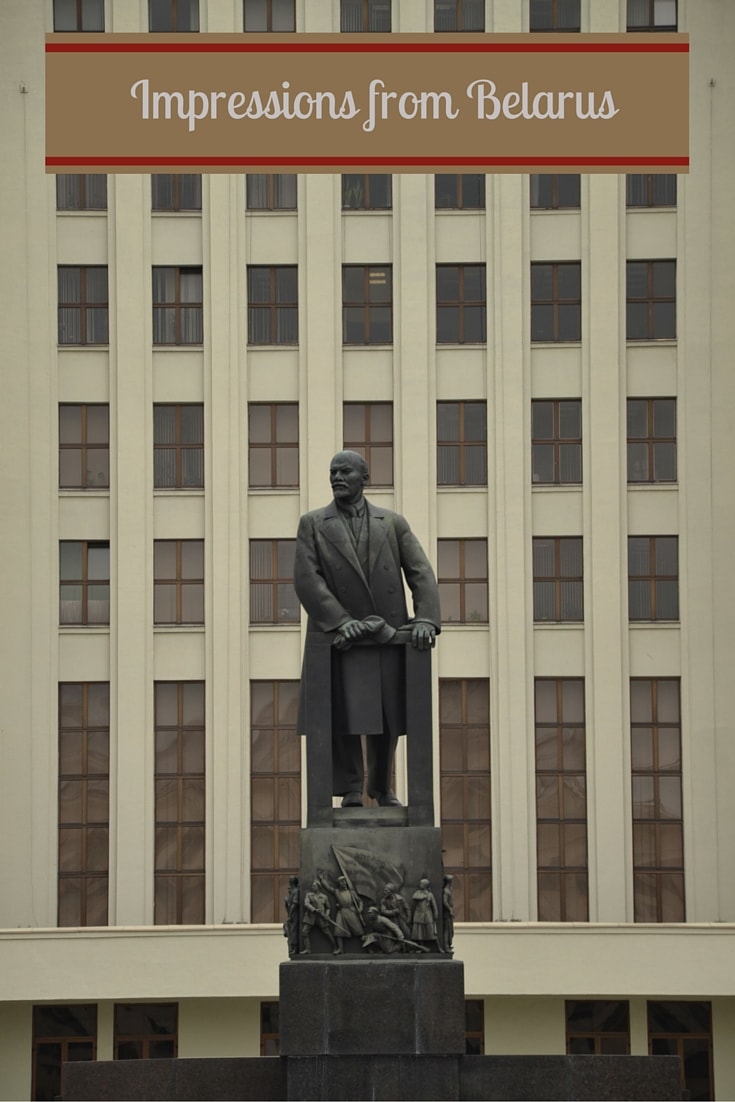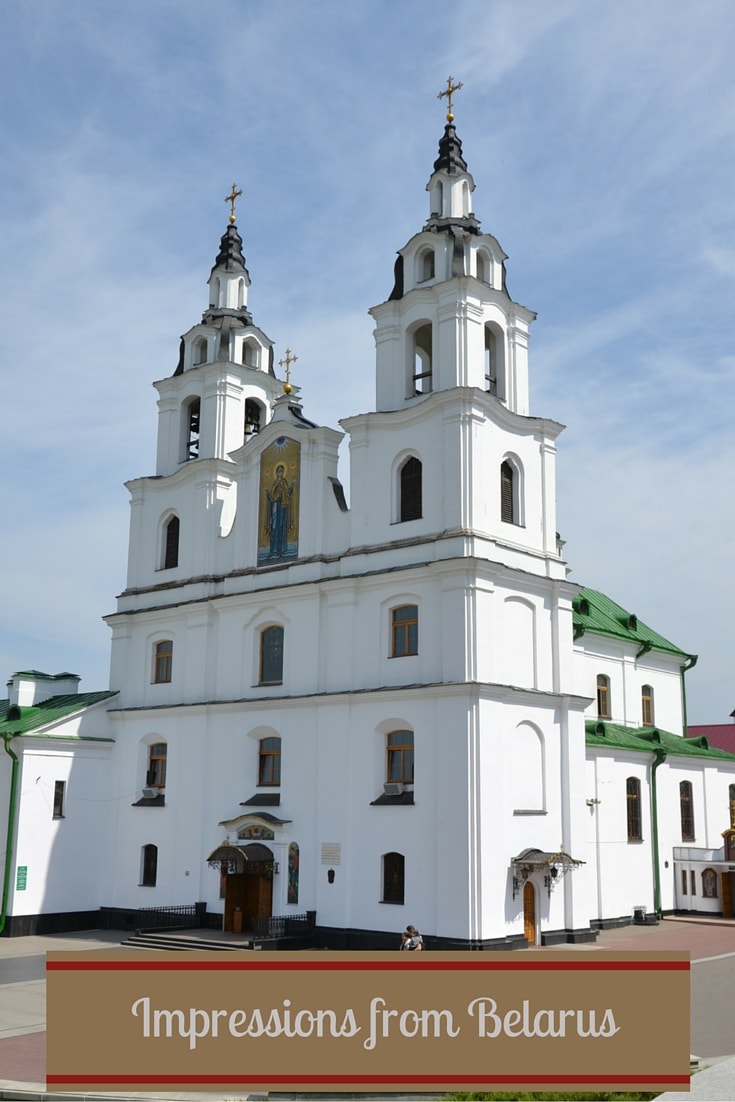 If you enjoyed that post why don't you share it with your friends? That would mean so much to me! Also be sure to join 27.000+ fellow travelers and follow me on Facebook, Twitter, G+ or Instagram for travel updates and even more pictures! If you don't want to miss new posts sign up to my newsletter or follow on Bloglovin!